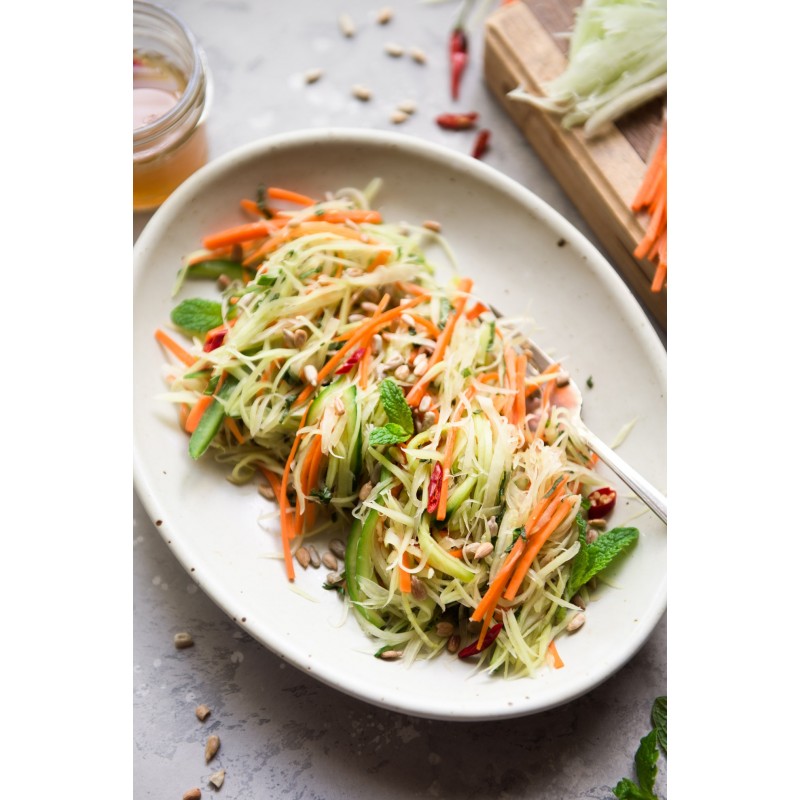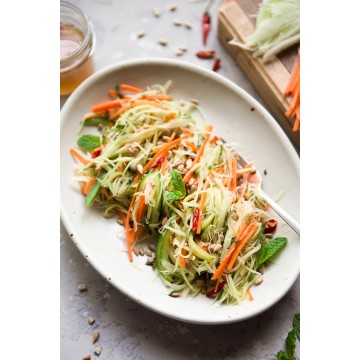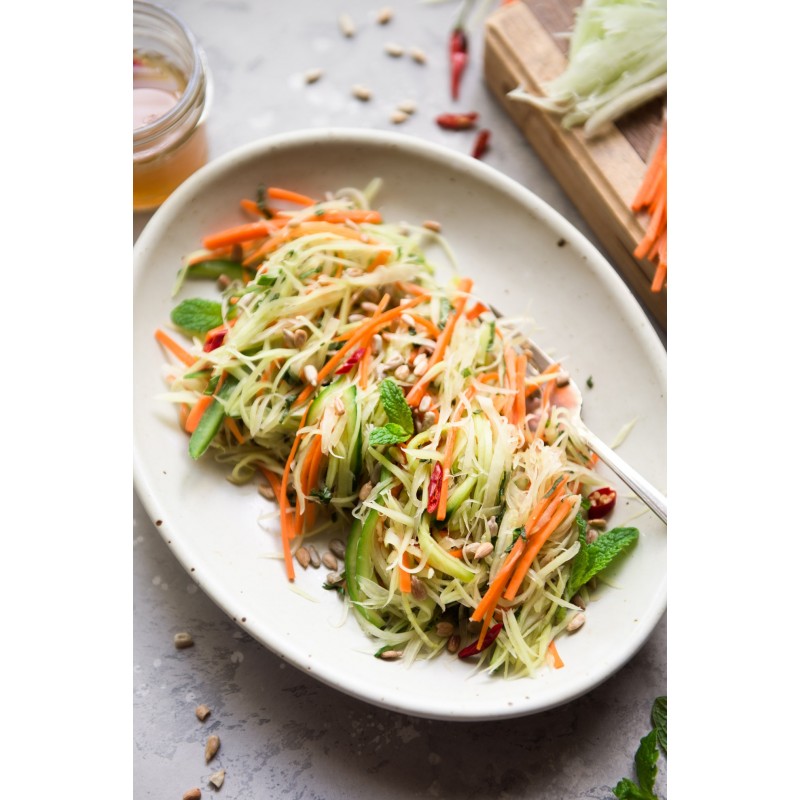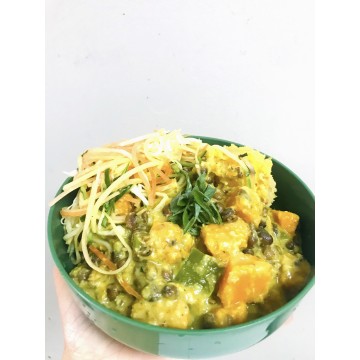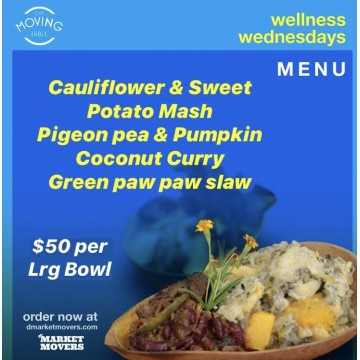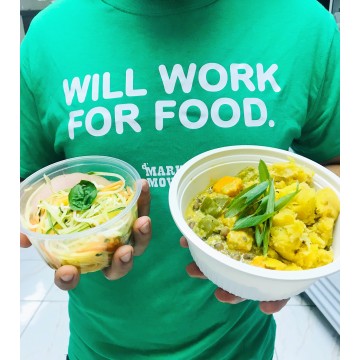 Wellness Box
Order this Wellness Box to Create the perfect Dish! Cauliflower & Sweet Potato Mash with Pigeon Pea & Pumpkin Coconut Curry with Green Paw Paw Slaw!
Size Chart
Measuring Tips to Assure The Best Fit
Measure your back size – wrap the measuring tape snugly around your ribcage, just under your bust line 1, keeping it horizontal. This will give you your band size.
Then measure around the fullest part of your bust 2 , again keeping the tape horizontal.
To determine the size of pants, measure the girth of the waist 3 and hips 4

The following charts will help you match the designer's size scheme for this product (indicated in the dropdown) to your usual size
size guide visible to all products
| | UK | USA | EU | BUST | Waist | Hips |
| --- | --- | --- | --- | --- | --- | --- |
| XS | 8 | 4 | 34 | 31/32 | 23/24 | 33/34 |
| S | 10 | 6 | 36 | 33/34 | 25/26 | 35/36 |
| M | 12 | 8 | 38 | 35/36 | 27/28 | 37/38 |
| L | 12 | 8 | 38 | 35/36 | 27/28 | 37/38 |
| XL | 10 | 6 | 36 | 33/34 | 25/26 | 35/36 |
Cauliflower & Sweet Potato Mash with Pigeon Pea & Pumpkin Coconut Curry with Green Paw Paw Slaw!
Serves 4 Persons.
Wellness box Contents:
2lbs Sweet Potato 
1pk Bwana Grated coconut
1 head of cauliflower
1hd garlic
1ea onion
5ea pimento
1lb pumpkin
1 chive
1 bandania
2pc ginger
1pc tumeric
1lb of Sweet pepper
1lb of cucumber
1ea green paw paw small
1lb of cabbage
1can Pigeon peas
RECIPE:
Sweet potato cauliflower mash Ingredients & Directions
1pk bwana sweet potato cubes
1hd cauliflower
1ea onion (fine diced) 
6 cloves garlic 
3ea pimento (minced) 
3tbsp oil
Salt
Black pepper
1. Boil sweet potato and set aside. 
2. Trim cauliflower, cut florets off the centre stem and chop into smaller pieces. Grate the stem and blend with water to create a milk like liquid, set aside. 
3. In a pot  add the oil and whole garlic cloves, cook garlic until roasted or light brown an remove from pot. When cooled mash to a paste or chop finely
4. Saute onions, pimentoes and roasted garlic until translucent, then add the cauliflower florets and cook until tender, adding water as needed. 
5. Add boiled sweet potato to the pot, stir and mash the mixture as you go, add the cauliflower "milk" to the mash and cook until desired consistence, add salt and black pepper to taste. 
Peas and pumpkin in Thai curry
I can/ pk Pigeon peas
1lb pumpkin, cubed
1pk grind coconut
1 sweet pepper ( julienne) 
1bn Chive  (chopped, seperate white from green) 
2tbsp ginger (minced) 
1tsp Tumeric (minced) 
1 tbsp garlic (minced) 
2ea pimentoes (chopped)
1 tbsp chilli (deseeded, chopped) 
1tsp cumin
3ea cardamom pod
1 tsp nutmeg
2 tsp Sesame oil
1 tbsp Bandania chopped
2 tbsp coconut oil
Salt
1. Blend grind coconut with a little water and strain, reserving both the milk and the pulp. Using less water gives a thicker milk. 
2. In a pot add coconut oil, Chive (white only), ginger, Tumeric, garlic, pimento, chilli, 1/4 of the sweet pepper, Cumin, cardamom, nutmeg and saute until tender, adding water as needed, add about 1 cup of the coconut pulp and cook for another 5mins. Transfer this into a blender and blend to make a paste. 
3. Return the paste to the pot and add the peas and saute, adding a little water so it won't stick. 
4. Add the diced pumpkin, coconut milk and Sesame oil and simmer until the pumpkin is tender but not mushy. 
5. Add sweet pepper, bandania and salt to taste, simmer for about 5mins and turn off the heat. 
Green Paw Paw Slaw:
1 small green paw paw 
1ea cucumber
8 oz cabbage
1 tbsp vinegar or lime juice
1 tsp Sesame oil
1 tbsp Chive (chopped) 
Salt
1. Peel and deseed paw paw, you can either Grate or Julienne the paw paw either by hand or with a mandolin. Do the same with the cucumbers
2. Chiffonade the cabbage and add all together in a bowl. Toss together with the vinegar/ lime, Sesame oil and Chive and season to taste with salt.
There is 1 Review(s)

(5 ratings)
No products at this time.
We are Organic Food
related products