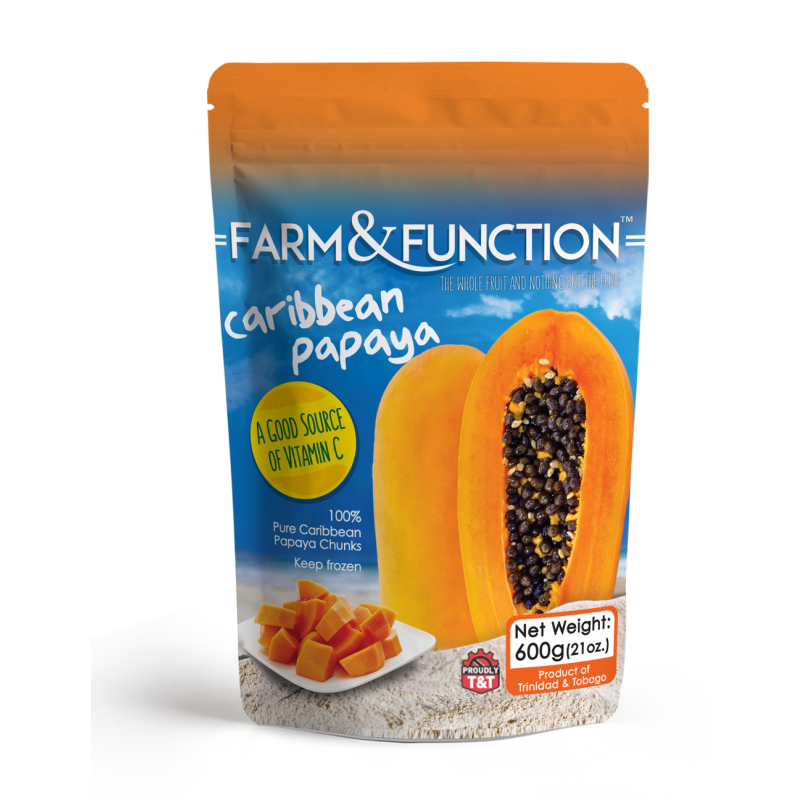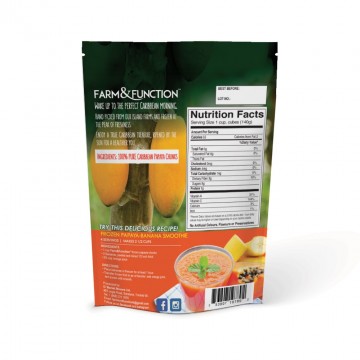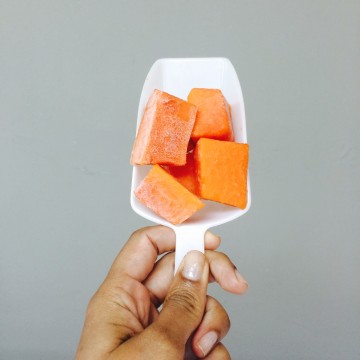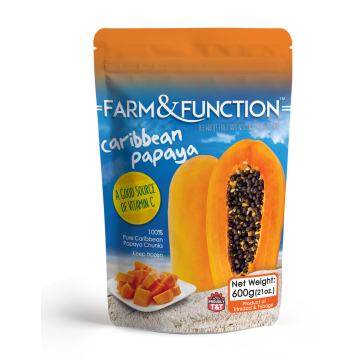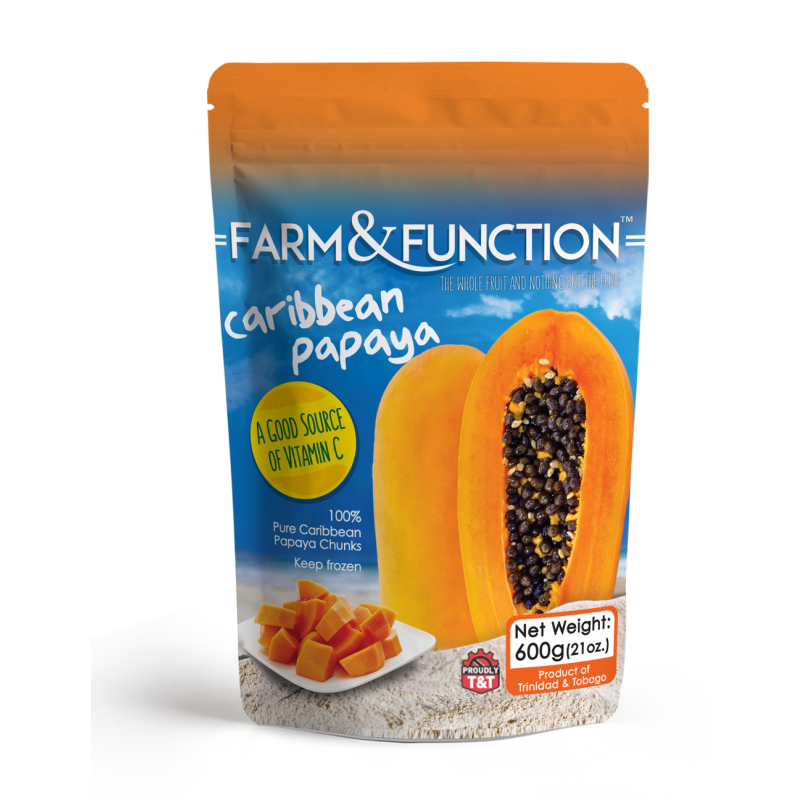 Frozen Papaya
Farm & Function Fresh, Frozen Papaya! A product of D' Market Movers!
This 600g packet contains individually, quick, frozen papaya chunks, in a re-sealable stand up pouch. Our products contain no additives or preservatives. It's the fruit & nothing but the fruit!
Farm & Function Frozen Papaya is perfect for making smoothies, as fruit-cubes in your favourite juices or in club soda or can be used to make amazing desserts and fruit parfaits. The benefits of papaya are tremendous and provides more than half of your daily vitamin C requirements in one serving!
Support this locally grown & processed product today! Frozen at the peak of ripeness, it always makes the sweetest & creamiest smoothies! 
Check out our you tube channel to discover more about our ALL LOCAL Products!
There is 1 Review(s)

(5 ratings)
No products at this time.
We are Organic Food
related products